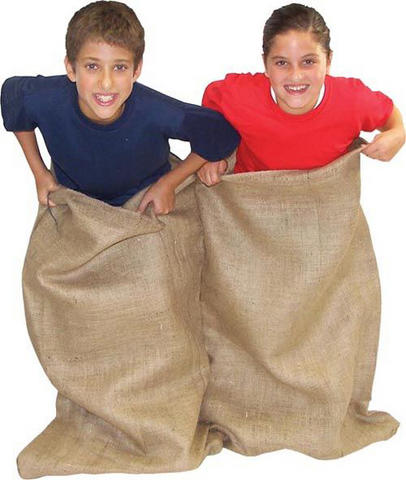 Potato Sacks
Potato Sacks
Burlap Potato Sacks are an easy way to provide fun for groups of kids. Children can stand in them and hop for sack races at home, camps and more. This also provides them with an all-body workout, helping them to build stamina, strength and balance. Package includes 1 sack.

If you are only ordering carnival games, please make arrangements to pick them up at our warehouse. If you require other arrangements please let us know upon reserving.
Actual color may vary depending on current inventory stock.